Our Team of Chiropractic Professionals in Fonthill
We serve your family like our own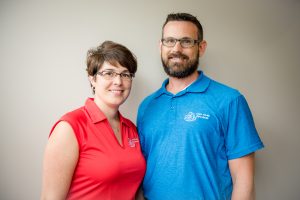 DR. JEANETTE LEWIS AND DR. MICHAEL LEWIS
Married shortly after graduating from the Canadian Memorial Chiropractic College, Doctors Jeanette and Michael Lewis practiced in Australia for two years. Upon their return, they spent time working throughout Southwestern Ontario before opening a clinic in Fonthill and settling into their home in Pelham.
They are dedicated to changing the lives of individuals and families in both Pelham, Welland, Fonthill and surrounding communities by improving and optimizing their health through chiropractic. Blessed to be raising a young family, Jeanette and Michael feel especially committed to improving the health of children, who they perceive to be the future of a community.
Paula, Laura and Kendra – Chiropractic Health Assistants
Paula, Laura, and Kendra are our Chiropractic Health Assistants. Not only will they greet you with a smile, they will competently assist you through your experience in our clinic. Their combined 25 years experience in chiropractic, their integrity and their desire to help, shows their commitment to great service and your health.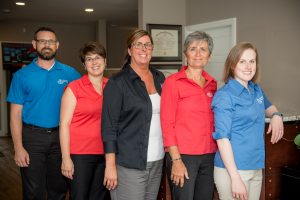 Serving Pelham Community
Lewis Family Chiropractic is a part of your community. Our family lives here too. It is important to us to support our neighbours and provide a voice to those who need it most.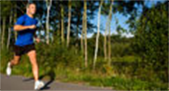 Our annual Fun Run/Walk took place on Saturday June 9, 2018 at A. K. Wigg Public School. Thanks to generous support from our patients, participants, and sponsors, we were able to raise $1165.00 toward the purchase of new technology for A. K. Wigg. We are looking forward to another successful event in the future!