YOU ARE IN GOOD HANDS WITH US!
Call us now to book your Chiropractic appointment
Our commitment to your health and well-being has not changed since we opened our doors in 2005. 
Our goal is to change the lives of those in Pelham and surrounding communities by providing the highest quality Health Care.  We seek to help all individuals and families, from newborn through to Senior, to reach their optimum health potential with a natural, holistic approach to care in a safe and comfortable environment.
New Patients welcome!
We'd love to see you!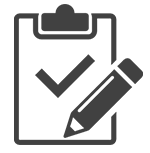 Click to download our Patient Intake Form
"I am happy to report that the Acupuncture treatments and Neck/back adjustments I have been given have helped me go about my daily activities with much less pain."