WE SERVE YOUR FAMILY LIKE OUR OWN
Call us now to book your Chiropractic appointment
Due to the COVID-19 pandemic, please answer the following questions prior to coming to the office:
1.  Do you have any of the following symptoms:  fever, new cough, shortness of breath, difficulty breathing or swallowing, sore throat, decreased or loss of sense of taste or smell, chills, headaches, unexplained fatigue/malaise/muscle aches, nausea/vomiting, diarrhea, abdominal pain, pink eye, unknown cause of runny nose or nasal congestion?
2.  Have you had close contact with anyone with acute respiratory illness or traveled outside of Ontario in the last 14 days?
3.  Do you have a confirmed case of COVID19 or been in close contact with someone who does?
Please contact the clinic if you have answered "yes" to any of the above questions. 
New Patients welcome!
We'd love to see you!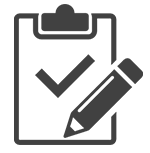 Click to download our Patient Intake Form
"I am happy to report that the Acupuncture treatments and Neck/back adjustments I have been given have helped me go about my daily activities with much less pain."